Research and Innovation
Northwestern University is widely known for its interdisciplinary culture of bold discovery, innovation, and entrepreneurship. Supported by specialized research centers, labs, and facilities, our faculty and their students collaborate on groundbreaking discoveries and cutting-edge technologies to provide solutions for some of the world's most pressing challenges. Your company can benefit from tapping into Northwestern's thriving research and innovation environment. Explore the opportunities below or contact Corporate Engagement to discover how far we can go together.
Sponsor Faculty Research
Companies can sponsor research projects at Northwestern and partner with our renowned faculty experts on developing new products, processes, services, and more.  To learn more about industry-sponsored research opportunities, contact Corporate Engagement. We can introduce you to researchers working in specialized areas and help get the conversation started.
Find an Expert at Northwestern
Northwestern Scholars is a searchable database that showcases profiles of faculty experts and their work across all academic disciplines.
Search Northwestern Scholars
Use Our Research Facilities
Northwestern is home to some of the world's top research facilities, ranging from laboratories and clinical research spaces to advanced analytical facilities.  Within these facilities are highly specialized equipment and advanced instrumentation that are used by faculty experts to support a range of activities including training, research and development, product development, and entrepreneurial initiatives.
Located on or near the Chicago and Evanston campuses, Northwestern's core facilities are operated as fee-for-service and most are available for use by external researchers at companies and nonprofit organizations. Visit the Core Facilities website for the most up-to-date status of core facility availability and contact the director or manager of a facility to inquire about specific instruments, services, and guidelines for external researchers.
Collaborate with Centers and Institutes
With more than 100 research institutes and centers associated with the University, its schools/units, and its medical facilities, Northwestern faculty and students are never far away from the next new discovery. Through involvement with centers and institutes, your company can connect with Northwestern's research experts in a very specific area or collaborate in an interdisciplinary realm that brings together faculty from different schools and units. To learn more, contact Corporate Engagement. We can introduce you to researchers working in any of the institutes and centers listed below and help get the conversation started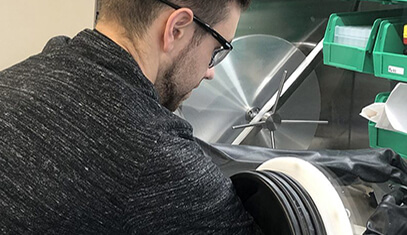 UNIVERSITY RESEARCH INSTITUTES & CENTERS
Northwestern is home to 40+ university research institutes and centers.
Go to university centers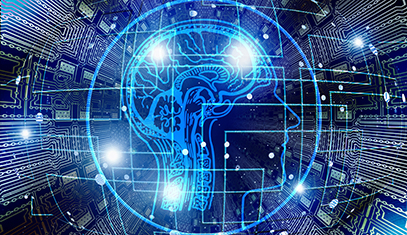 SCHOOL-BASED & UNIT-BASED CENTERS
More than 90 research centers exist in specific schools and units across Northwestern.
Go to school-based centers
License Our Technology
Companies can partner with Northwestern to bring innovations to the marketplace. Industry inventors and entrepreneurs are invited to visit the Innovation and New Venture Office (INVO) website to view available Northwestern technologies, explore Northwestern-founded startups, or to connect directly with INVO for other types of specific requests related to the University's IP portfolio.