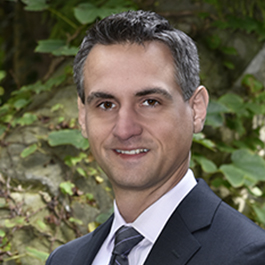 Jim Bray
Senior Director, Corporate Engagement
Phone: 847-491-3371
Email:
j-bray@northwestern.edu
Office: 1800 Sheridan Road, Evanston, IL 60208
Jim joined Corporate Engagement in 2013 and has led the team since 2015.  He coordinates team activities, works on high impact projects between companies and Northwestern University, and serves as an overall point of contact for companies looking to engage with the University. Under his leadership, Corporate Engagement ensures that partnerships with the business community are strategic, streamlined, and supportive of the company and University goals.
Jim brings with him more than 20 years of experience at Northwestern with a focus on bridging academia and industry. Prior to Corporate Engagement, Jim worked for Northwestern's Illinois Technology Enterprise Center, where he helped life science startups from the University and the surrounding area. He was one of the first full-time employees of the Northwestern University Clinical and Translational Sciences Institute, where he provided commercialization and startup support to faculty. In this role, he helped start the Chicago Innovation Mentors (CIM) program, which provided local life science startups with seasoned professional mentorship and was eventually folded into the healthcare incubator MATTER.
Jim holds a B.A. in Biology with a concentration in Molecular and Cell Biology and a Masters in Biotechnology from Northwestern. Outside of work, Jim enjoys rooting for the Kansas City Royals, the Cubs, and, of course, the Northwestern Wildcats.
Contact Jim to discuss overall corporate engagement strategy, or any of the following schools, units, or centers:
Pritzker School of Law
School of Professional Studies
University Athletics
University Research Institutes & Centers (URICs)