The Importance of Research to Improve Health Equity in Chicago and Beyond
 Are you interested in how health equity impacts the bottom line?
Recorded on Tuesday, April 5 12:00 pm -1:00 pm CT
Northwestern University's Corporate Engagement offered a webinar on health equity research, led Dr. Melissa Simon, MD, MPH, Vice Chair of Research and George H. Gardner Professor of Clinical Gynecology and Founder and Director of the Center for Health Equity Transformation and the Chicago Cancer Health Equity Collaborative (Chicago-CHEC). 
Summary
According to a 2021 Kaiser Family Foundation study, it is estimated that health inequities cost approximately $93 billion in excess medical care, $42 billion in lost productivity/year as well as additional economic losses due to premature deaths. The COVID-19 pandemic increased underlying disparities in health and health care and heightened the necessity of addressing them. Dr. Simon's talk addressed the costs of health disparities, both economic and societally and how industry can participate in alleviating and solving for inequity in maternal and fetal health, oncology, and moving toward a more productive and healthier future.


Speaker Bio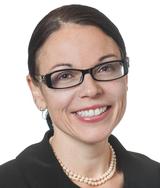 Dr. Simon is a professor in the departments of Obstetrics and Gynecology, Preventive Medicine and Medical Social Sciences at Northwestern University's Feinberg School of Medicine.  She serves as the Robert H. Lurie Comprehensive Cancer Center's Associate Director for Community Outreach and Engagement. A physician-scientist and activist, Simon's work aims to promote health equity and eliminate health disparities for underserved communities as well as improve access to preventive care and treatment for low-income women. A primary focus of her work is creating health interventions that reduce and eliminate these disparities through integrating health services research with social epidemiologic models.
 In October, Dr. Simon was inducted into the National Academy of National Academy of Medicine and in January, she was elected into the Association of American Physicians; and in response to COVID-19, Simon leveraged her expertise in health disparities research to advise racial equity COVID-19 response teams led by state and local leaders.
 She has received the Presidential Award in Excellence in Science Mathematics and Engineering Mentorship and is a Presidential Leadership Scholar. She is a former member of the US Preventive Services Task Force and serves on the NIH Office of Research in Women's Health Advisory Committee.
In her role as Director of the Center for Health Equity Transformation, Dr. Simon, became principal investigator of the Northwestern University Minority Health and Health Disparities Research Training Program (NU-MHRT). The five-year training grant, supported the National Institutes of Health National Institute on Minority Health and Health Disparities, provides health disparities research training to underrepresented students and trainees.
Northwestern strives to host inclusive, accessible events that enable all individuals, including those with disabilities, to engage fully. Please email to request a disability accommodation. Live captioning will be available during this event.