Basic and Applied Chemical Catalysis Research
Discover the rich history of catalysis work at Northwestern and current catalysis research trends in industry.
Recorded: Wednesday, June 8 11:00 am -12:00 pm CT
Join Northwestern University's Corporate Engagement team for a webinar on basic and applied chemical catalysis research, led by Justin Notestein, professor of Chemical and Biological Engineering, McCormick School of Engineering.
Summary
Catalysts help accelerate chemical reactions and guide reactants towards the desired products. They are crucial in minimizing energy use and waste production, and as a result, they feature in more than 90% of all industrial chemical production. Industrial chemistry includes ubiquitous products such as nitrogen fertilizer, fuels, pollution abatement devices, and the production of plastics and their precursors. Combining the key role of catalysis and the ubiquity of chemical products, it is clear how catalysis touches approximately one third of the global GDP.
Catalysis, and especially industry-academic collaboration in catalysis, has a 80+ year history at Northwestern, starting with the development of catalysts for high-octane fuels in the 1930s. Professor Notestein has worked on both catalyst discovery challenges and basic science projects with industry (co)sponsorship since the start of his career at Northwestern. He will share vignettes of his recent and current industry-sponsored research, including the development of new polyurethane precursors and epoxies with Dow, discovering new emissions catalysts with Toyota, and developing blue-sky strategies for new routes to commodity chemicals. He will also discuss how new corporate-academic relationships are formed, and how research directions can be shaped to be consistent with industry needs, while still being independent.
Speaker Bio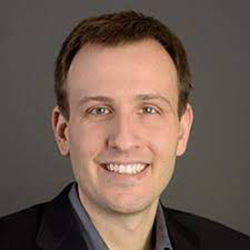 Professor Justin Notestein joined Northwestern 14 years ago and is currently a Professor of Chemical and Biological Engineering and the Director of the Center for Catalysis and Surface Science. Justin has published over 100 journal articles in the field of catalysis and is a Principal Investigator or co-Principal Investigator on several multi-investigator centers funded by the federal government (DOE and NSF) and private industry, including Dow and Invista. Justin has mentored over 50 graduate students, postdoctoral fellows, and research faculty and has been recognized by Northwestern for his teaching and advising.
 Registration is required to attend this free webinar. Upon registration, you will receive a link that is unique to your email address, so please do not share it. The webinar will be recorded and shared with all registrants. Participation in the Q&A is encouraged, you may submit questions in advance when you register or throughout the session.
Northwestern strives to host inclusive, accessible events that enable all individuals, including those with disabilities, to engage fully. Please email to request a disability accommodation. Autogenerated captioning  will be available during this event.