Shared Priorities: Northwestern­­–Exelon Partnership Focuses on Clean Energy Innovation
In 2016, Northwestern University, its Institute for Sustainability and Energy at Northwestern (ISEN) and Exelon Corporation announced the formation of a five-year strategic research partnership focused on clean energy innovation.
The Northwestern-Exelon partnership was launched through a Master Research Agreement that provides an initial five-year period of research around a robust project portfolio, including grid management and resilience, energy storage and renewable technologies. The partnership is designed to streamline the process for evaluating, testing, and scaling scientific discoveries made in Northwestern labs for commercial use.
Through this collaboration with Exelon, discoveries in research have had implications on the way energy is produced, transmitted, and consumed. A team of Northwestern researchers, led by Clare Hamilton Hall Professor of Chemistry Michael Wasielewski, has made progress on several initiatives, such as improving the ability of solar panels to convert visible light into stored energy using a process called singlet fission. The research team is working with an interdisciplinary group of chemists and engineers to develop the most promising chemical compounds into a device for testing. The recent addition of the GIANTFab solar cell fabrication laboratory at Northwestern's Institute for Sustainability and Energy (ISEN) provides an ideal facility for continued progress.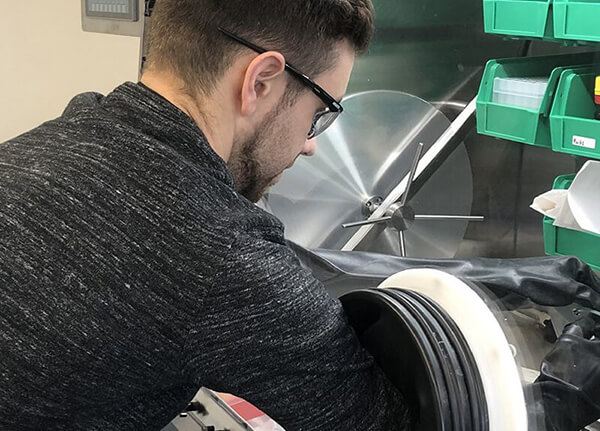 Another team of Northwestern researchers is working on a multi-year project designed to improve the stability and charge time of lithium-ion batteries in electric vehicles, completing proof-of-concept work in the first two years of the Northwestern-Exelon partnership. These initial findings lead to improvements for lithium-ion battery cathodes with graphene coatings. The research team, led by Walter P. Murphy Professor of Materials Science and Engineering Mark Hersam, is now working to transition the technology to industry application.
More information about Exelon can be found on the company website.