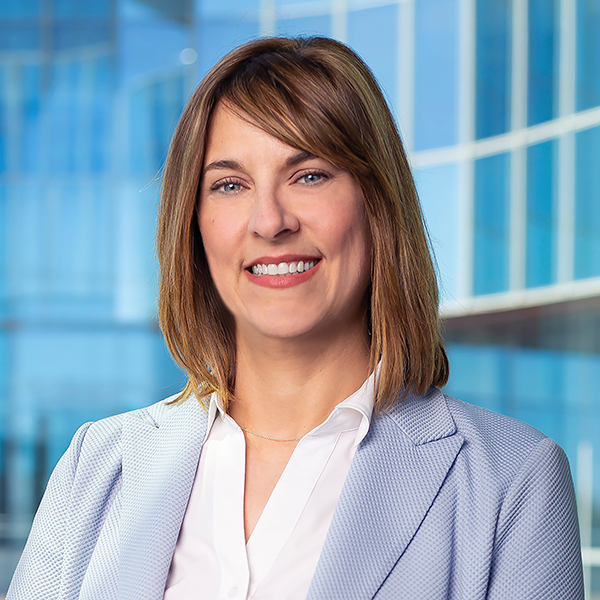 As a senior associate director, Sheila manages mutually beneficial relationships between corporations and Northwestern University. She primarily supports aerospace, entrepreneurship, materials science, and data science industries and serves on the Alumni Relations and Development (ARD) Catalyzer Committee.
A Northwestern graduate herself, Sheila has ample experience working with Northwestern faculty and leadership in various capacities. Sheila's career with the University started in 1998 as a research assistant. She has since worked as a project manager for The Feinberg School of Medicine and as a lead staff evaluator of the NIH's Clinical and Translational Science Award (CTSA): the NUCATS Institute. Before joining Corporate Engagement in 2016, Sheila briefly worked in hospital and medical group operations, giving her invaluable insight into the corporate STEM world. 
Sheila has a B.A. in Anthropology and Creative Writing, an MPPA, and a certificate in negotiation from Northwestern. She is a member of the American Evaluation Association (AEA), Network of Academic Corporate Relations Officers (NACRO), and Yoga Alliance (200-hr RYT, MRT). She is a certified organizational change trainer and master gardener. Outside of her work at Northwestern, Sheila teaches yoga to veterans and those with scoliosis.
Contact Sheila to discuss engagement opportunities with any of the following schools, units or centers:
Block Museum
McCormick School of Engineering:

Center for Hierarchical Materials and Design
Center for Deep Learning
Electrical and Computer Engineering
Farley Center for Entrepreneurship and Innovation
Industrial Engineering and Management Sciences 
Masters of Science in Analytics 
Material Science and Engineering
Simpson Querrey Institute for BioNanotechnology 

Northwestern University Library